Building your satisfaction on our reputation
Fencing services Exeter, Fencing services Teignmouth, Fencing services Dawlish, Fencing services Newton abbot, Fencing services Paignton, Fencing services Torquay
5 Star rated - Builders & Home improvement specialists
We cover: Teignmouth, Dawlish, Newton Abbot, Exeter, Torquay, Paignton & Surrounding areas
Fencing services specialists
We can source and supply all types of garden fences and garden gates. We will be happy to discuss your requirements and advise you every step of the way starting with a FREE site visit to measure up. We give professional, honest advice and we are competitively priced!
Q – We have a good idea of the fence and garden gates we want for our property? Can you source, supply and erect to our requirements?
A – Yes we can! We will provide a tailor-made solution to your tailor-made requirements.
Specific Fencing requires a tailored approach
Once we are fully briefed on your requirements we will provide a fixed price fencing and gate quotation to cover everything from start to finish.
We can install many different styles of garden fence and driveway gate solutions for a safe and secure garden and property.
We supply, install throughout Teignmouth, Dawlish, Newton Abbot, Exeter, Torquay, Paignton & Surrounding areas if you need a new garden fence or gate then contact us to discuss your requirements on 07775 722207.
We pride ourselves on the quality of our workmanship and we are confident you will too. Put us to the test and see why we get referred again and again. We are fast, efficient, friendly and only use the very best fence materials to ensure our work will stand the test of time.
Supply and install of Garden Fence & Gates in Exeter
Garden fencing in Teignbridge & Exeter. We can supply and fit all types of panel fences and gates and are well known for being able to handle your custom and specific fencing needs.
Q – Do I need to treat pressure treated timber?
A – To achieve the optimum life span of your timber posts and fence panels you should treat them with suitable weather protection every 12 months, even if they are already pressure treated. This could be a clear coat, stain or even paint depending on your preferences. We advise a clear coat solution, to begin with especially while the timber is a lovely honey, golden colour when new.
DJR Developments for the best Torbay garden fences and garden gates. Do you live in Teignmouth, Dawlish, Newton Abbot, Exeter, Torquay, Paignton & Surrounding areas and need the best local  contractor? We cover Torbay and Exeter and will happily discuss your requirements not just over the garden fence, but down to your garden gate. You will love our work and our prices.
Top quality materials - affordable prices
We use quality materials and will be happy to advise on what would work best for your garden or business premises. Timber can be pressure treated to prolong its serviceable life and we also work with hardwood, oak, concrete as well as railings, chain link and security fencing. Please browse more of my site or contact me to discuss your requirements.
Based in Teignmouth covering Dawlish, Newton Abbot, Exeter, Torquay, Paignton & Surrounding areas

Need a fence contractor in Torquay?
Garden fencing in Exeter – 4-inch pressure treated posts made to accommodate trellis over framed pressure treated fence panels with three vertical battens for added stability and strength. It's the detail that makes a big difference to the look of your garden fence. It doesn't happen by chance that the posts are level, bolt upright and capped, the panels are laser leveled and true and the fence panels are also the same distance to the tops of the posts. This is not just any ordinary builder this is DJR Developments.
Garden fencing in Torquay. We can create custom made garden fences all made to measure on-site during the installation. If you have young children and pets and want a safe and secure environment away from vehicles reversing off the driveway we can provide peace of mind and clearly defined boundaries for everyone.
It will add value and look great too!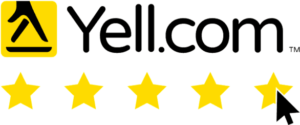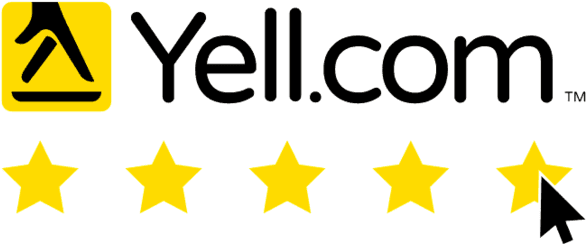 Find us on Yell we're 5 star rated!
Fencing services Near Me? Yes! We cover Teignbridge & Exeter area
Amazing Quality
Fencing.